…

 are a differentiator and a critical success factor for any agile-driven value change process.
Its also framework / process / methodology agnostic.
The faster you can generate feedback from your activities, the more quickly you can act on the data and course-correct, adjusting your strategy, plans and & goals, depending on where you sit within the value chain, in light of new evidence.
Why
Feedback Loops Are Important
Fast
feedback loops are an essential tool in the agile arsenal because they are a source of rapid and continuous information about the effectiveness of a chosen value trajectory.
An evident and well-recorded effect of the feedback loops is course-correction capabilities supporting the mindset that the team (and the organisation) are always moving in the right direction and working towards its goal.
Fast feedback loops also help to;
• reduce misdirection,

• increases the opportunity to innovate through experimentation,

• reduces the effect of blame culture,

• encourages 'hope', a cognitive mindset that drives positive mental behaviours

.
Fast feedback loops in agile are essential to enable organisations to re-envision reality, re-visit the purpose of an endeavour, and improve their strategy over time.
By constantly acting upon feedback loops, teams can increase the surety of being on the right track and not missing out on critical insights that can only be discovered on the problem-solving journey. This allows for constant adaptation and improvement, which is essential in today's highly competitive VUCA / BANI world.`
The Goal of Feedback Loops
While feedback loops can serve as key learning and innovation tools, they can just as easily become traps that can get you stuck in an echo chamber of self-reinforcing ideas.
The main goal of having feedback loops in place is exactly as the name suggests – to get feedback!
But – feedback is only as useful as the system that it is designed to analyze and implement from and by. 
Suppose your feedback loops are encumbered by red tape and cannot flow quickly and fluidly throughout the system. In that case, they risk turning the input data stale or, changing the causation rationale where acting on the stale data as though it were current leads to false feedback.
Your main aim with feedback loops is to action the information you get from them as quickly as possible to make progress and close or govern the constraints.
The most effective feedback loop systems work by providing loose, flexible, and helpful guidelines that steer innovative ideas into reality rather than rigid system guardrails that eat up valuable time and effort.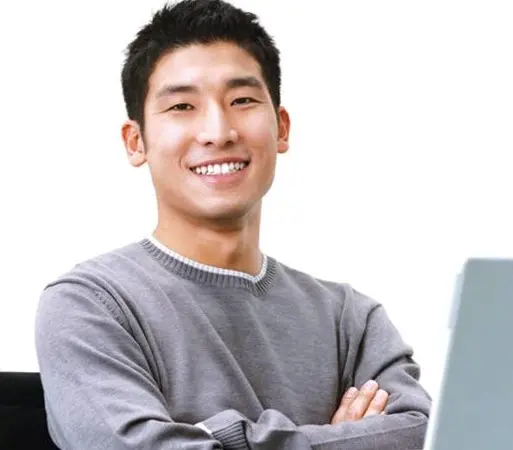 Here are five pointers to keep in mind when adopting feedback loops into your business strategy
When designing fast feedback loops, there are a few things to avoid to ensure their effectiveness:

Avoid Unnecessary Complexity 
One such thing is to avoid adding unnecessary steps or delays to the process. This can slow down the feedback cycle and prevent it from being effective. Additionally, it is important to avoid relying on too many people or groups in the feedback process. Too many cooks in the kitchen can slow things down and lead to confusion and delay. 
KISS (Keep it Selfishly Simple) 
 A feedback loop should focus on providing direction to a specific concern or aim, That way, it becomes easier to make clear decisions based on the feedback and create clear directions of travel going forward. This process also helps to keep the expected understanding of the feedback loop common to all interested and associated parties, reducing assumption biases
Failing to Develop a Culture 
Finally, it is important to ensure that everyone involved in the process understands and agrees with and understands the parameters of the feedback loops and the strategy behind them. 
Your overall culture should be flexible and open to experimentation, and failure is seen as a success in opportunity gained or time reclaimed. Feedback loops need to have the capability to run experiments and quickly analyse the results, and leaders that embrace an Agile mindset will tell you again and again that engraining a collective acceptance towards failure is ripe with value.
Failing To Operate With a Strategic Focus
 The goal of fast feedback loops is to ensure that they effectively provide feedback that can be used to either close or govern the loop.
By constantly revisiting their effectiveness, we can ensure they provide the most value possible under that reality position.
Don't allow yourself to get caught in constant execution mode – it is critical to balance action with a strategy to achieve optimum efficiency and innovative capabilities.
 This is only true if your feedback loops are constantly re-evaluated and measured against your overall strategy. While feedback loops can serve as key learning and innovation tools, they can just as easily become traps that can get you stuck in a vicious cycle.
Drive innovation
When working with feedback loop systems, it can be easy to get lost in designing very complex and slow-moving systems that don't work fast enough to solve problems quickly and enable learning and innovation. It is also just as easy to create a few feedback loops and then ignore them for months on end.
"As new information comes in, your hypothesis should change." 
If you want to capture the highest level of value and creativity from these loops, you need to make sure that you constantly revisit them and re-evaluate their direction and how they align with the strategy. This new information should then feed into how you make ever-so-slight alterations to your strategy and processes over time.
This focused, fluid, and subtle approach has the capability of driving incredible innovation in the long term. 
Last but certainly not least, make very visible the purpose of the loops and radiate the successes and failures. If it's not transparent, it becomes a form of governance, and we know that everyone games governance eventually.
If your feedback loops don't help you adjust your strategy or push new ideas that challenge pre-conceived notions, how can you be sure they are providing any value? 
Short Exercise:
List down how many feedback loops are in operation within your system
Against each logged feedback loop,
Mark which are Governing or Enabling feedback loops
Identity who owns the Feedback loop
log the response times from receipt to action
Finally, log how long these feedback loops have remained unchallenged/unaltered within the system.
Armed with this new found data, start to validate each of those feedback loops to ensure they justify their presence in your lean delivery cycle.