As Your Agile Consulting Partner
we are a compact team that can work with you one-on-one in any number of business areas to provide guidance, support and elevations based upon the many years of our collective and varied expertise.
We are dedicated to solving complex problems with outside-the-box thinking; At XploreAgile, we offer clients industry expertise alongside an innovative thinking approach.
We Care (Core values)
…about Transparency, Trust and Tenure as three of our foundational principles of measurable engagement and personal accountabilities.
…about building long-term relationships irrespective of the term or scope of the project and getting to know your company so we can offer you the best advice possible to tailor-fit your needs.
…about your organisation's "after we leave" state and what capabilities can grow beyond our engagement. With Solutions, Strategies and Roadmaps as a bonus, the value add is to create opportunities that lead to impactful change management processes so you can reinvent at will. 
…about future engagements appreciating that business agility is never static and subject to today's globalisation and VUCA state, holding ourselves doubly accountable for every decision and action we take.
…about your values and how we can enable this within your organisation as single deliveries, strategic design & development or across transformational initiative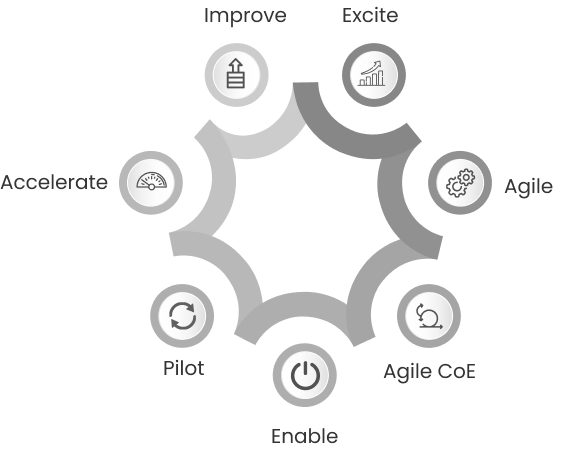 The transformation from traditional to agile project management can be arduous, especially if your employees and teams are not well acquainted with the tools, frameworks, and, most importantly, the underlying principles of agile. But we can turn things around and help your business seamlessly transition into agile development. Our consultants are not just there to help you create the best products with agile development but also to integrate the core fundamentals of agile development within your organization.

With constant support from our expert consultants, your transformation towards agile development will be easier, hassle-free, and have a long-lasting positive impact on current and future projects.
Coaching, Tutoring & Mentoring
Coaching and mentoring is an integral part of our agile consultancy. Our services go far beyond assisting you with just one or two software development projects. We also offer in-depth coaching and tutoring services where our coaches and mentors will work closely with your team, helping them learn and adapt to agile methodologies from the basics.

Our approach towards agile coaching is to pass on our expertise and knowledge to your software development team, empowering them to create world-class products with agile without needing external assistance in the future.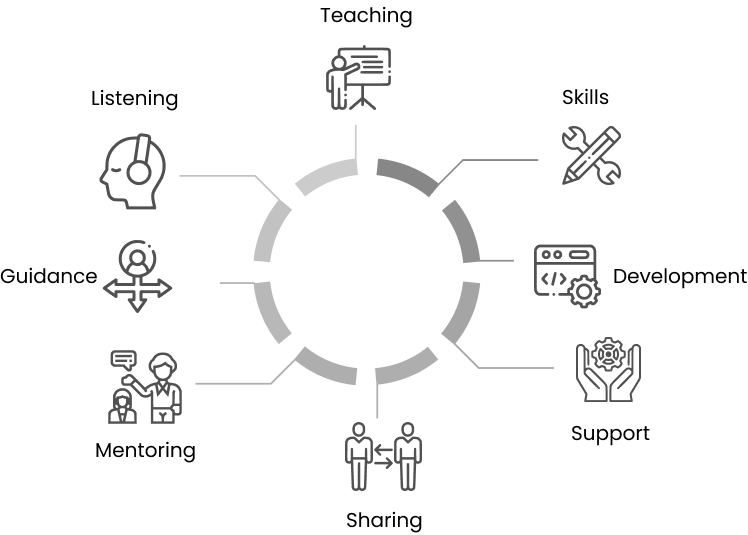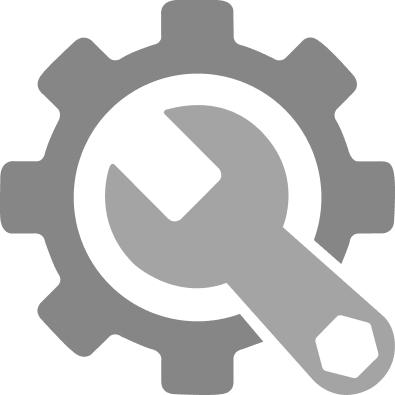 Agile is not a methodology or a mindset but a set of capabilities both tangible and intangible that form the measurables of Agile's core principles.
PArt of those capabilities are tools and frameworks, patterns, process, practices and experiences that are required to implement it. 
Team's large and small, must be well acquainted with utilizing such tools to create valuable products.

As part of our consulting services, we  help businesses, and their software development teams work through the vast array of options, keeping value and systemic thinking at the heart of every decision

We'll bring you up to speed with the popular agile frameworks like Scrum and Kanban, which are already being utilized extensively by many businesses to create world-class software productsn.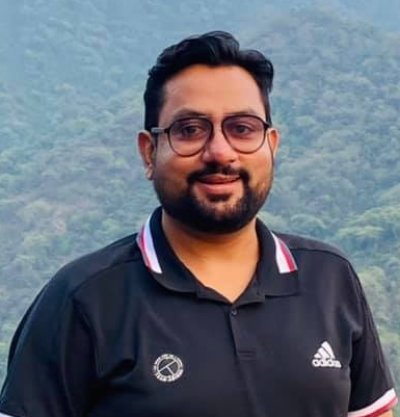 Sushant Sharma
Over the last three months, I have had the opportunity to collaborate with David and test his Situational courses. It has been an exceptional experience with numerous practical lessons and enjoyable discussions. I strongly endorse his training techniques and the courses he provides.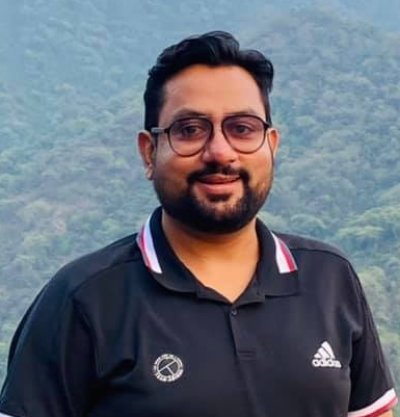 Sushant Sharma
Senior Manager